About Us
With depots based in Kaiwaka and Maungaturoto, Smyth Haulage Ltd covers Northland from Warkworth to Whangarei.
Carlton and Michelle Smyth are dairy farmers at heart and they know full well what it was like to have to get a truck in. There was the wait time, unexpected costs, not to mention the trauma of having an inexperienced driver careering all over the farm.
So they decided to get their own truck. And that's when Smyth Haulage Ltd was born.
Smyth Haulage Ltd now covers the Northland area from Warkworth to Whangarei. They have a brand new six-wheeler tip truck, a flat deck, and a truck and trailer combo available for you to hire. They also have Terry Browne, who has 27 years' experience operating trucks and machinery, and driving on and off-road. Carlton has a bit of truck and machinery experience under his belt too – 37 years of it in fact. And the hub of operation is Michelle, who deals with all the admin and accounts.
Smyth Haulage Ltd is local to Kaiwaka, they know the area extremely well and are proud to service all your haulage and carting needs at a very competitive price.
Whether you're wanting to haul metal, fertilizer, dirt or bark, carry heavy machinery, or need an experienced pilot for wide loads, Smyth Haulage can help.
If required, site checks are available before a price quote is given. Call today on 09 431 2355 or Carlton on 0274 870 636 (business hours 7am-8pm) or send us an email.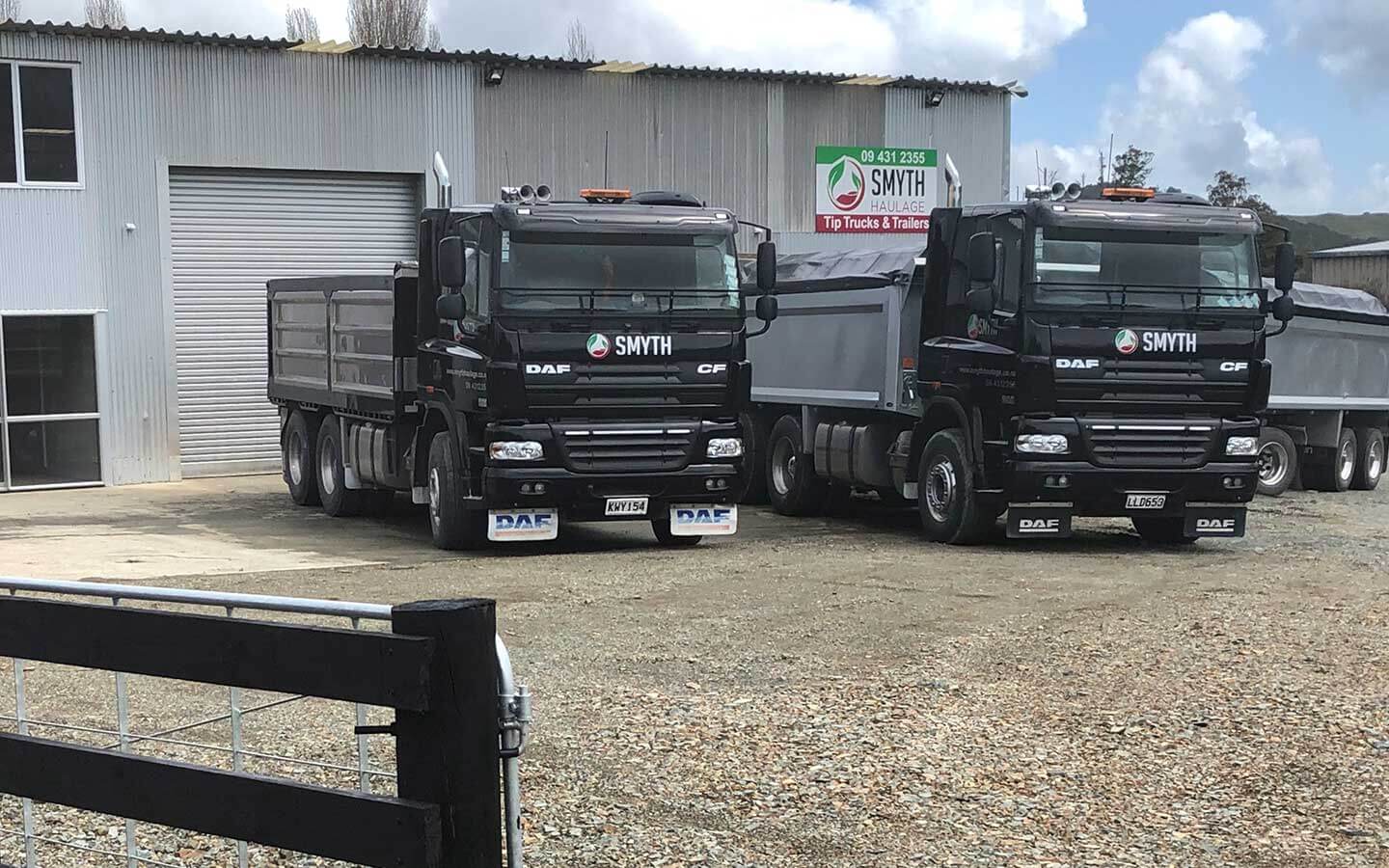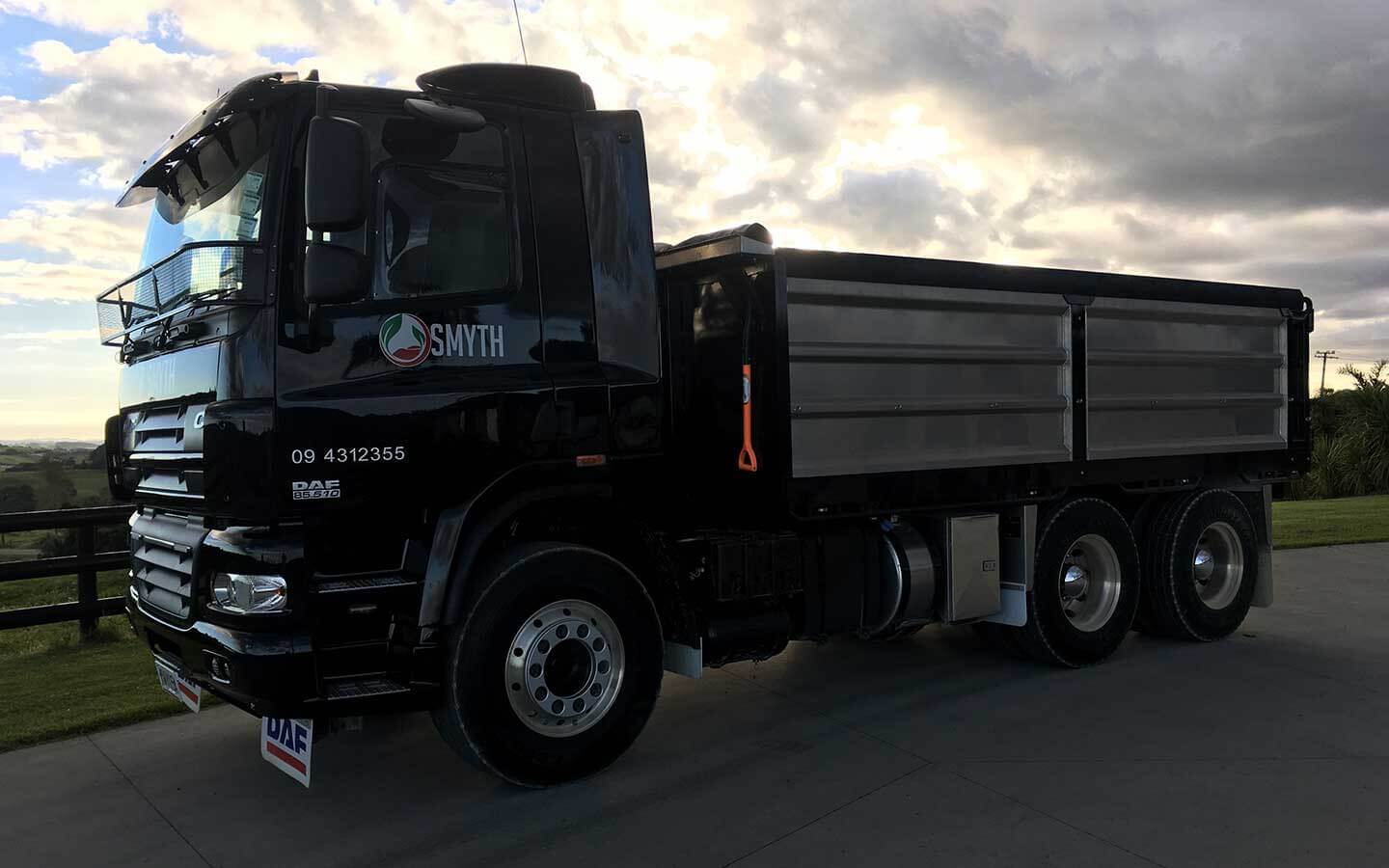 Our Services
For all your hauling and cartage requirements, including agriculture, construction, building sites, roading, subdivisions, commercial properties and more, Smyth Haulage Ltd has the machinery and personnel for the job.